Bamboo Avocado Beauty Product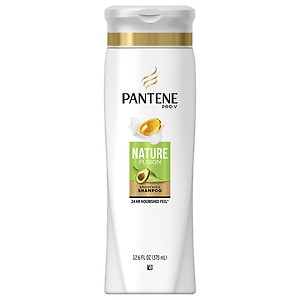 (Product received may temporarily differ from image shown due to packaging update.  Image & product details will be revised, shortly) Can leave hair feeling smooth all day With avocado, bamboo and grapeseed, this shampoo helps protect your hair against damage and reveal your natural radiance With Cassia Complex, helps lock out humidity and smoothes hair fibers Gentle enough for color-treated or permed hair. Long lasting results The Nature Fusion Smooth Vitality formula smoothes and helps seal the outer layer of your hair structure to help lock out unwanted humidity, so you get a smooth, controlled look. Infused with Nature's Own Cassia for Strong, Healthy Hair Want hair that's 10x stronger?*  A healthy difference for your hair and for the planet.**  New bottles are made with up to 59% plant materials, excluding cap.  Infused with nature's own Cassia for strength and shine Get Hair so Healthy it Shines Fueled by science, ...
Rich, Nourishing Formulas That Will Make You Smile! Cruelty Free Exfoliating Cleanser Rich Moisture Day Cream Super Rich Body Butter Our yes to carrots nourishing kit moisturizes & hydrates normal to dry skin with anti-oxidant rich formulas.  Start you day off right by smoothing some Super Rich Body Butter all over your beautiful skin.  Then use the Exfoliating Cleanser to restore & gently hydrate your skin.  Finally, dab some decadent Day Cream & you're ready to go!  We know you don't want the goodness to end but we can assure you that you're now nourished, soft & ready to tackle the day feeling gorgeous! Kit Includes: Exfoliating Cleanser ~ 3.38 oz (95g) Yes to Carrots Exfoliating Cleanser gentle cleanses, exfoliates & nourishes your beautiful skin.  Carrots are loaded with Beta Carotene, a natural anti-oxidant that protects skin from damaging free radicals.  Shea butter protects skin from damaging free radicals.  Shea ...