Boots No7 Anti Aging Serum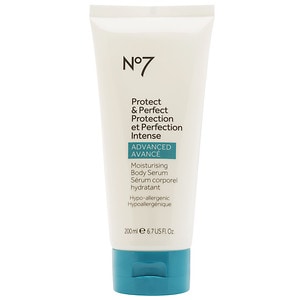 Envelop your skin with N�7 Protect & Perfect Intense Body Serum This velvety and intensely moisturizing body serum glides on to instantly soften and brighten the skin. We've combined the same powerful blend of protecting and renewing ingredients contained in our Protect & Perfect Intense Beauty Serum. Our skin firming complex with Lipopeptides and Alfafa extract helps restore skin's structure and maintain elasticity for younger looking skin in 4 weeks.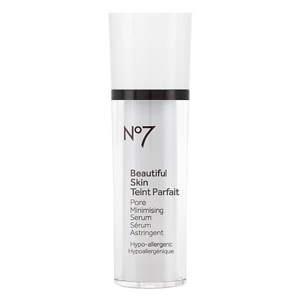 Improves Skin Condition Day by Day Cooling Hydrating Serum Gets to Work Right Away For women who are concerned with the appearance of large pores, this serum contains Willow bark extract to help unblock pores and clear excess sebum from the skin, helping prevent blemish formation and reduce inflammation.  Your complexion looks healthier, brighter and more even, making a great base for make-up.
Clinically proven to improve the appearance of deep lines and wrinkles. Hypo-allergenic Dermalogically Tested This rich, velvety, No7 Intense Beauty Serum glides onto the skin.  Our best selling beauty serum is now available in a tube. Light and portable, this pack is perfect for travel and handbags.  No7 Protect & Perfect Intense Beauty Serum  is proven to reduce the appearance of lines and wrinkles by up to 50% in just 4 weeks.  So effective that other people can see a significant visible improvement in your deep lines and wrinkles.