Scented Nourishing Hair Care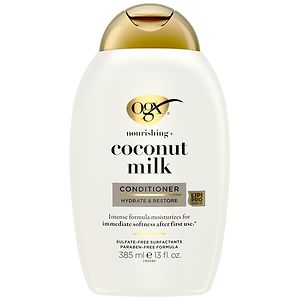 (Product received may temporarily differ from image shown due to product update.  Same great formula in new packaging!  Image & details will be revised, shortly) Beauty Pure and Simple Organic Coconut Milk & Oils Safe for Color Treated Hair Indulge your senses with this exclusive blend of organic coconut milk to nourish your hair, while ultra whipped egg white proteins add strength and elasticity, along with weightless coconut oils to add hydration and balance. Why We Love It... It's like a trip to the tropics in a bottle. Why You Want It... The luxuriously creamy, foaming, hydrating formula leaves your hair feeling clean, glowing, softly scented and super soft. What's In It for You... Organic coconut milk and ultra whipped egg white proteins along with weightless coconut oil to hydrate and nourish your hair as gentle cleansers wash away impurities. What It's In... Organix® bottles are eco-friendly, manufactured from materials ...
This stylish metallic clutch is packed with: Phytocitrus Restructuring Shampoo (50 ml / 1.7 fl oz) - Bathe your hair in genuine brilliance and vitality, Phytocitrus shampoo, preserves the radiance of colored or bleached hair.  Made in France. Phytocitrus Restructuring Mask (50 ml / 1.7 fl oz) - Nourishes, Boosts radiance.   For color-treated hair.  With shea butter and grapefruit extracts.  Made in France. Phytomist Instant Hydrating Conditioner (150 ml / 5.07 fl oz) - Instantly detangles, Boosts radiance.  For color-treated hair.  With lotus flowers.  An instant conditioner specially formulated for color-treated hair, Phytomist is a delicately scented spray.  Easy and enjoyable to use, it works to restore suppleness and shine from the very first application.  Lotus flowers, rich in nourishing plant extracts, help maintain moisture levels while hydrolyzed keratin coats damaged hair and facilitates detangling.  A photoprotective extract obtained from sunflower, combined with red ...