Soothing Light Body Lotion
Zap Super-Dry Skin Aloe Vera, Sweet Almond, Borage and Rosehip Seed Oils, and Shea Butter O-Mega™ Super-Rich Body Cream is packed with high levels of all these massively moisturizing and nourishing ingredients.  Aloe Barbadensis Leaf Juice: Wonderful for healing, calming, cooling, intense moisture, and protection for skin; amazing for for relief from itching or sunburn. Shea Butter: Most potent healing butter which helps restore skin tone and provides a protective barrier to lock in moisture; it contains a form of natural latex which helps build elasticity in skin to stave off wrinkles. Evening Primrose Oil: Enriched with Omega 3 and 6, restoring the natural balance. Sweet Almond Oil: Full of omega 3, 6, and 9; highly moisturizing and quickly absorbed, leaving a soft sheen on the skin with no residue. Avocado Oil: Extremely nourishing and rich in antioxidants and Omegas, this oil is deeply penetrating with vitamins D and E, ...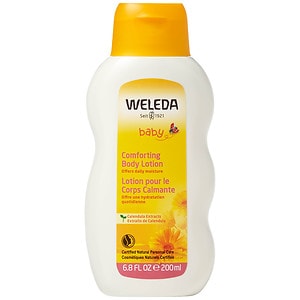 Cares for Moisturizes Perfect for Moisturizing Delicate Skin 2 Soothes Protects from Dryness 3 Certified Natural Baby Care A soothing, nourishing lotion, made with 99% organic ingredients, perfect for moisturizing delicate skin. This light, nourishing and all-natural body lotion is dermatologically proven to be skin-friendly, even on sensitive skin. Organic calendula flower extract soothes skin and wraps your child in a nurturing layer of warmth, like a loving hug. A light base of organic sweet almond oil ensures that the lotion is easily absorbed, while beeswax smoothes your baby s skin and protects from dryness. The lotion now comes with a new and improved top for easier application.
With Alpha Hydroxy Acids and Antioxidants. Daily Shade Formula SPF 16 Hypo-Allergenic This unique, therapeutic formula blends certified organic aloe vera, green tea and chamomile extracts with natural plant emollients and vitamin antioxidants to soothe, nourish and revitalize dry, sensitive skin.  Fortified with alpha hydroxy acids to help exfoliate dull surface cells and stimulate circulation for a fresh and healthy appearance.  Provides effective SPF 16 sun protection, yet is light textured and non-greasy. Rich emollients nourish and soften. Soothing for dry, sensitive skin. Alpha hydroxy acids gently exfoliate.  Antioxidants neutralize free radicals. Provides daily SPF 16 sun protection. pH balanced 100% Vegetarian Ingredients. Against Animal Testing. Vegan